Australia Home Product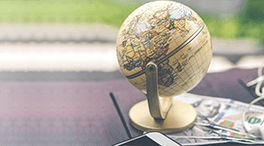 Easy Online Signup

Secured Transaction

Local Operations

Committed Forex Rate
India's trusted banking brand operating in Australia offers online money transfer service from AUD to 7 major currencies of USD, EUR, GBP, NZD, SGD, NPR, CAD and INR, through a a simple process. Our goal is to provide clients with competitive exchange rates with minimal fees. You are our priority and we strive to offer a personal and tailored service each time you interact with us.

Maximize Cash Growth

Flexible Deposit

Competitive Interest Rates

Easy Documentation
With SBI Australia Term Deposits, feel confident knowing how much your money will earn on fixed interest rates. SBI Australia Term Deposit lets you invest your money in 6 major currencies, viz. of, AUD, USD, GBP, EUR, NZD and CAD.
At the time of investment, a certain fixed interest rate is given, and a choice of term from as short as 3 months, to as long as 5 years, which can make term deposits an attractive savings product. It could be a great option if you need regular income, but don't need immediate access to your funds.

Maximize Business Growth

Flexible Tenors

Competitive Interest Rates

Easy Documentation
We cater to both: Short Term and Long Term funding requirements of companies who are on share or off share through variety of financing products like Term Loans, Working Capital, Revolving Facilities, and non-fund based facilities. Bank loan borrowings can be in AUD and 7 other major Foreign Currencies of USD, EUR, GBP, NZD, SGD, NPR, CAD and INR.

Open Ended or Fixed Period

Competitive Rate

Multicurrency and Cross Border
We are committed to supporting our customer's growth by providing certainty of payment through issue of a either a Performance or Financial Guarantee to your suppliers or vendors.

End-to-End Solutions

Innovative e-Trade Solutions

Timely Support

Multicurrency
Letters of Credit (LC) is a committment to making payment towards the supplier or seller on time and for the correct amount. Typically, an LC facility requires a pledge of securitites or cash or an acceptable Letter of Understanding (LoU) as collateral.
SBI Australia is offering various Products and Services on Appointment basis.
Sydney Office Address: Level 31, Suite 02, Australia Square ,264 George Street, Sydney 2000, NSW, Tel: +61 2 9241 5643
Melbourne Office Address: Victory Tower, Level 9, 420 Collins Street, Melbourne 3000, Victoria, Tel: +61 3 86377930 (Due to COVID travel restrictions the Melbourne branch remain closed till further notice.)
Due to current Lockdown in Sydney, NSW , you may experience delay in NRE/NRO account related services as the same are processed through our Sydney Branch only.
All appointments at our Sydney and Melbourne Branch are subject to Local Government Covid protocols and restrictions. The appointments are only available after upliftment of lock down in the area. Please visit our website to check availability of appointments at your branch.
Services offered at Sydney and Melbourne branches:
NRI Related Services (Account Opening, Account conversion to NRO, Re-KYC, Document Attestations and other Account Related Services)
Term Deposit and Current Account
E-Remit Signup / Other queries
Life Certificates (Currently available only at Sydney Branch)
Please note the Terms & Conditions:
Help reduce the risk of COVID-19 infection by staying 1.5 metres away from other people where possible and compulsorily wear masks inside the branch.
Do not forget to bring your Original identification documents for verification.
Write to us on crn@sbisyd.com.au for any other query.