Home - SBI - Australia
Australia Home Carousel






Australia Home Product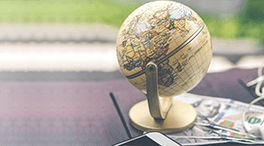 Easy Online Signup

Secured Transaction

Local Operations

Committed Forex Rate
India's trusted banking brand operating in Australia offers online money transfer service from AUD to 7 major currencies of USD, EUR, GBP, NZD, SGD, CAD and INR, through a a simple process. Our goal is to provide clients with competitive exchange rates with minimal fees. You are our priority and we strive to offer a personal and tailored service each time you interact with us.

Maximize Cash Growth

Flexible Deposit

Competitive Interest Rates

Easy Documentation
With SBI Australia Term Deposits, feel confident knowing how much your money will earn on fixed interest rates. SBI Australia Term Deposit lets you invest your money in 6 major currencies, viz. of, AUD, USD, GBP, EUR, NZD and CAD.
At the time of investment, a certain fixed interest rate is given, and a choice of term from as short as 3 months, to as long as 5 years, which can make term deposits an attractive savings product. It could be a great option if you need regular income, but don't need immediate access to your funds.

Maximize Business Growth

Flexible Tenors

Competitive Interest Rates

Easy Documentation
We cater to both: Short Term and Long Term funding requirements of companies who are on share or off share through variety of financing products like Term Loans, Working Capital, Revolving Facilities, and non-fund based facilities. Bank loan borrowings can be in AUD and 7 other major Foreign Currencies of USD, EUR, GBP, NZD, SGD, CAD and INR.

Open Ended or Fixed Period

Competitive Rate

Multicurrency and Cross Border
We are committed to supporting our customer's growth by providing certainty of payment through issue of a either a Performance or Financial Guarantee to your suppliers or vendors.

End-to-End Solutions

Innovative e-Trade Solutions

Timely Support

Multicurrency
Letters of Credit (LC) is a committment to making payment towards the supplier or seller on time and for the correct amount. Typically, an LC facility requires a pledge of securitites or cash or an acceptable Letter of Understanding (LoU) as collateral.
Diwali and Holiday season 2019 Promotion: Lucky Draw Winners
We thank you for your participation and overwhelming response for our Diwali and Holiday season 2019 Promotion. In all there were 6034 eligible entries.
Lucky Draw was successfully conducted on 10/01/2020 at our office in the presence of an independent observer. We have reached out to the winners individually and the results would be published on our website shortly.
We once again thank you for your participation and look forward to your continued association with SBI Australia.
Congratulations to the Winners and A very Happy New Year to all!